A lot of work and planning goes behind a perfect candle light dinner. After all, it is the most romantic date for a couple and needs to be special. Whether it is a fancy dinner on a boat under the moonlight or an outdoor picnic in a well lit garden, your partner shouldn't get any less than the best experience of their lives. But there are some things that can make it a better experience for both of you. So here's a checklist you should clarify before you book a candle light dinner:

1. Which is the best location for a candle light dinner in a restaurant?
You must be wondering why the table position is important or how it will affect your dinner? Now imagine you book a table at a family restaurant and the loud chatter drowns away any chance of you having a quiet conversation with your partner. What a mood kill it will be and think of the disturbances you have to handle. So, think and ask for a private table.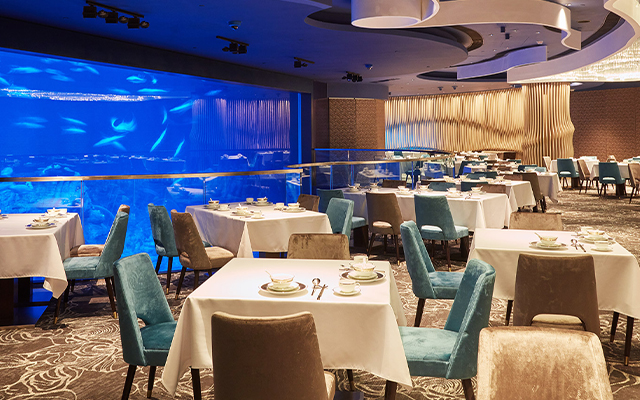 2. Is the ambience of the restaurant appropriate for a candle light dinner?
Imagine you enter the restaurant and it's brightly lit so you're not even able to see the candle light against it. It will certainly ruin the entire ambience of a candle light dinner. So, scroll through pictures and check the lighting and atmosphere of the venue before you confirm your booking.
3. What kind of rating does the restaurant have online?
A slow service and bad food won't win you brownie points from your partner. It will only make both of you angry if you have to wait for your food for hours at end. A good meal becomes even better when you your food arrives before your stomach starts growling. To ensure a pleasant evening, check the customer reviews & ratings before you make your booking.

4. Is the restaurant setting romantic and special for a candle light dinner?
Wouldn't you expect the restaurant to understand the vibe of a candle light dinner? Everyone does. But what if they place a tasteless tablecloth with checks on it? Or perhaps a quirky poster on the wall next to the table. Wouldn't that be a complete disaster? Maybe checking the setup of the restaurant is a good idea, after all.
5. Are there any specially curated menus that will be a perfect fit for my evening?
You're trying to choose special dishes for a perfect candle light dinner. You finalize items like bottle of scotch or cheesy tacos and when your partner arrives, you realize it's not exactly what they had in mind. Won't it be better to leave this task up to the professionals? It'll make your life so much easier and avoid any embarrassment! Book a special meal at the restaurant with a good wine and dessert for the perfect ending to a romantic night.
6. Can I get some discount on my check, please?
You're at a beautiful restaurant and you've just had a wonderful meal with your partner. You suddenly notice a poster that offers an enormous discount on the same meal you've just had. It feels like someone poured ice cold water down your head, doesn't it? Best way to escape the situation? Check if the site offers any discounts before you book your meal.
7. Does the music match the event?
You and your partner have booked a great restaurant and you're having a good time. But halfway through your meal, a metal band starts performing live. What a damper to the mood, right? Imagine the horrified look on your face when your dinner is turned into a rock concert. Always check if the restaurant has the music setup which matches your very romantic evening.
8. Can I request some special arrangements for my special dinner?
Most restaurants have a beautiful setup for their candle light dinners. But your partner is just as unique as their choices. They're allergic to roses. What if there are roses at your table on the special night? So make prior bookings at the restaurant to avoid such scenarios.
For every couple, irrespective of country, candle light dinner is one of the most romantic options. It has all the elements of classic romanticism like the dim light ambience, food, wine & most importantly two humans in love. Thus just booking a table will not help. You need to check the above 8 points with the restaurant before confirming the table.
In the future we will come up with other vital checkpoints which will make your special day memorable & you will create a billion memories. For hassle free candle light dinner booking visit https://evibe.in/